2 tags
On the Yahoo! Acquisition of Tumblr
I'm always wary of an acquisition where the new parent insists that they're going to let the acquired company remain separate and autonomous. It seems to indicate that the purchase was a defensive maneuver. While certainly an understandable position to be in, I do wonder the long-term strategy for integrating Tumblr into Yahoo!. There are certainly opportunities around native...
2 tags
Pandora's Biggest Weakness, Potential Opportunity
teamsidewinder: From a discovery standpoint, Pandora is built upon the concept of reinforcing existing taste and presenting a variation on a theme. In practice, this means that a listener is exposed to music they'll like, but not necessarily new music. Pandora could add a means by which it scans a users music library to determine existing artists already in their collection. Then, truly "new"...
2 tags
3 Trends Shaping the Future of Product Development →
Here is a guest post I wrote for sidewinder.fm about the major trends shaping the development of web products in 2013.
3 tags
5 tags
8BitKid: Why I Backed the GameStick Console →
8bitkid: I just backed the GameStick, a new Kickstarter project to create an Android-based console out of a device that can be housed in the controller (which works over Bluetooth) and is perfect for portable gaming. While I'm a big fan and backer of OUYA, I think that it is important to… Here a post I wrote on my other blog about why I'm supporting the new GameStick console...
4 tags
1 tag
Speaking at the SF MusicTech Summit
I'll be moderating a panel on "Building Great Products" at this event tomorrow. You can find the schedule here.
3 tags
My Latest Move
Short version: I've left the BBC and am now working for Buzzmedia where I'm leading up product development for SPIN Magazine. If you want the long version dotted with personal anecdotes and rambling thoughts and theories, read on. Long version: Growing up, I had a wall in my bedroom where I mounted all of the ticket stubs from every show I ever went to. It was a sun-faded story of the...
3 tags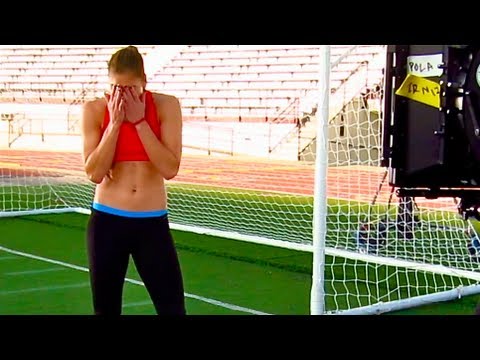 1 tag
2 tags
1 tag
chilly: Facebook's Cognitive Dissonance with... →
Good post comparing implicit versus explicit sharing. I'd argue that this in combination with the shift from sharing personally-created content to discovered content has led to my increasing disinterest in Facebook.
2 tags
Sweep the Sleaze | Information Architects →
I'm guilty of putting social sharing buttons on Brickd.
2 tags
For Tech Start-Ups, New York Has Increasing Allure... →
I just got back from a trip to NYC, and while I was there I caught up with some friends in the startup scene. It certainly seems to be the most exciting city to do what I do, more than both LA and SF. I have always been turned off by the myopia of SF and have real concerns that LA has a dearth of engineering talent.
3 tags
3 tags
Panic Blog » Announcing Coda 2. And introducing... →
Best news I've gotten all day. If you haven't checked out Coda for your web-editing and coding needs, you're really missing out.
1 tag
1 tag
Version 2.0.6 of the Yahoo! WebPlayer WordPress... →
I enabled the ability to change the theme color between silver and black.
1 tag
iTunes 10.6 Allows for Higher Bitrate Transcoding
It seems that Apple snuck a nice feature for audiophiles into the latest version of iTunes. Previous versions allowed listeners with lossless libraries (like myself) to transcode their libraries to 128kbps AAC files so they would consume less space and battery life when syncing with any iPhone, iPad, or iPod. Now, with iTunes 10.6, users now have a variety of bitrates to choose from when...
2 tags
My Interview with Tor.com about Doctor Who: Worlds... →
3 tags
The Key to iMessage Harmony Across Devices
With the recent release of the beta of the "Messages" app that will be shipping with OS X Mountain Lion, we're one step closer to unified messaging bliss. However, there is a simple trick to getting everything working across devices. The key is to make your "Caller ID" the same everywhere you use iMessage. With the Mac app, change your setting in the specified place...
3 tags
Watch
I stopped by G4TV to be a guest on "The MMO Report" to talk about Doctor Who: Worlds in Time. Check out the video below to watch me chat about the game.
2 tags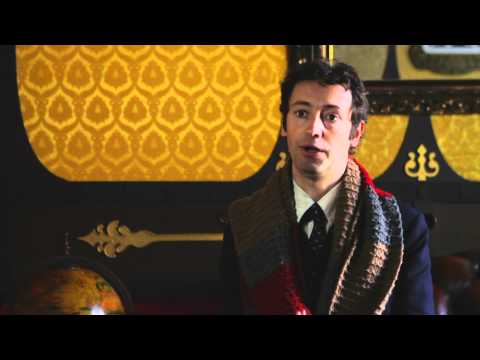 2 tags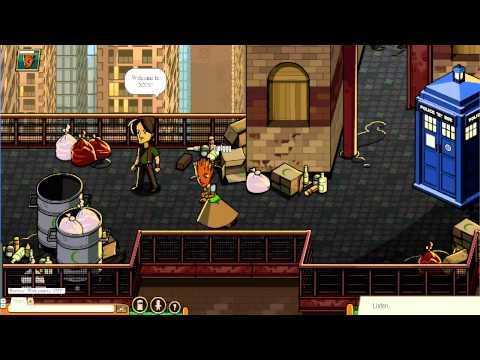 2 tags
Doctor Who: Worlds in Time Launches!
The MMO I have been working on for over the past year at the BBC finally launches into open preview today. The game is called, "Doctor Who: Worlds in Time" and is a flash-based MMO developed by Three Rings. The game is free-to-play, so you can dive in to start saving the universe without spending a penny. It is amazing to finally have this out in the open so please give it a try,...
2 tags
99 Coins Episode 2
The 2nd episode of the indie games podcast I cohost is now live. From our site: For the second 99 Coins we've been on the road at MineCon, the Minecraft convention in Vegas. Catch up with the creators of Retro City Rampage, Octodad and Frozen Synapse who discuss their own games, the benefits of an active, supporting community and why Minecraft marks an important milestone for indies...
2 tags
New Version of the Yahoo! WebPlayer WordPress...
The Yahoo! WebPlayer plugin is a great piece of javascript that parses media links on a page and puts it into a great player. While it is easy enough to embed, when the player first launched years ago, I built a WordPress plugin to make integration even easier. The Yahoo! team recently released a new version with a slew of new features, so I dusted off my code and upgraded my plugin. You can...
2 tags
3 tags
2 tags
About Apple's Adapter Replacement Program
I'm sure I'm not alone in having a frayed Apple MagSafe adapter. I'm glad to see they're offering free replacements.
2 tags
3 tags
3 tags
Watch
Here are some audio/visual highlights from this year's "Liquor Treating" in West Hollywood and the final Halloween shindig at my friends' house in Santa Monica.
1 tag
Watch
I have some friends doing this in London. It looks like a blast. You can find more info here: http://2.8hourslater.com/
1 tag
Plex » Introducing myPlex →
Plex is far and away the best media server/client. I definitely prefer it to Boxee and XBMC, and this new myPlex feature is another amazing addition to an awesome piece of software.
3 tags
Apple's ALAC Codec is Now Open Source
The big news today is that ALAC is now open source. "Apple Lossless Audio Codec sources are available under the Apache license," according to Mac OS Forge, and the project "contains the sources for the ALAC encoder and decoder." via tuaw.com Great to hear that Apple open-sourced the ALAC codec. Hopefully this means we'll see the standard adopted in some of the cloud...
2 tags
2 tags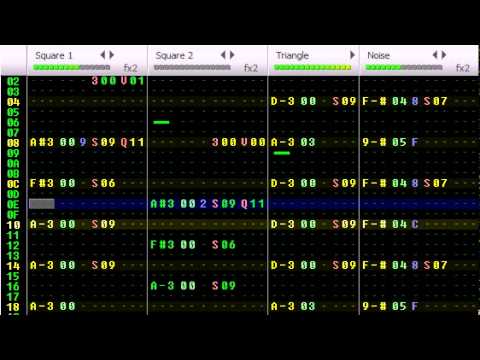 1 tag
"We wanted to focus our effort on making people feel more amazing, like they're..."
– This was said by Matias Duarte, the head of user experience for Google's Android about the upcoming "Ice Cream Sandwich" build. I was lucky enough to work with Matias back at Helio. This article is a must-read, and this is my kind of product design metaphor. His involvement with...
3 tags
Updated Yahoo! Media Player Wordpress Plugin
The Yahoo! Media Player is an excellent tool for bloggers that embeds a collapsible media player that can play back any links to music files. They've recently updated the player with a ton of new functionality, including the ability to play YouTube videos and Yahoo! movie pages. While the player can be enabled by including a simple line javascript, I've created a Wordpress plugin to...
2 tags
Watch
For the wedding of my friends Micah and Liba, I was asked to give a wedding speech using PowerPoint, which I took as a fantastic geeky challenge.  I always was inspired by Dick Hardt's OSCON Keynote (which itself drew from Lawrence Lessig's style) and used this opportunity to try it out. If for some reason you'd like to see just the slides, you can find them here.
3 tags
Brickd on Pulse
Exciting news today. My Lego design blog, brickd.com, is now a featured site on the excellent Pulse app for iPhone, iPad, and Android. The site can be found in the "Fun" category, and many thanks to the folks at Alphonso Labs for helping make this happen. Please check out the app, add Brickd, and tell your friends!
2 tags
The BBC and Me
I'm happy to announce that I'm now a Senior Product Manager on the Digital Entertainment and Games team for the BBC Worldwide. While the title may be a mouthful, in essence my job is to help develop engaging games and social experiences for the stable of BBC brands and content. Leaving Gravity was not an easy decision, but as the company took the necessary steps to position itself for...
2 tags
4 tags
iPhone 4 Lego Wallpapers
I'm a big fan of Lego. If you haven't check out my other blog, Brickd, you should definitely give it a look. I decided my iPhone 4 needed some Lego love, so I put together these iPhone 4 wallpapers for the lock screen and background. I've optimized them for the iPhone 4's Retina display, so they'll look great. Enjoy! Download the theme from this page
2 tags
Watch
Two weekends ago I made the trek to NYC to visit friends and take a mini vacation.  Part of the trip included going to see Broken Social Scene play at the SummerStage in Central Park.  They put on an epic, 2-hour set, including this amazing rendition of "Meet Me in the Basement".
2 tags
Dealing with the "Pharma Hack"
I realized yesterday that I had been hacked. It was a particularly nasty piece of code known as the "Pharma Hack" that cleverly only targeted the Googlebot, so the infection wasn't noticeable until I checked my own site in Google Search. It is a fairly diabolical script that initially masks itself as a PHP file associated with one of your plugins. It then injects code into your...
2 tags
Watch
My cousin, Richard, is NBC's Chief Foreign Correspondant, and he lives an incredible life report the news from the Middle East. Occasionally, our family is lucky enough to have him back stateside. The other benefit is that he tends to do the talk show circuit, and here is his appearance from last night's Colbert Report.